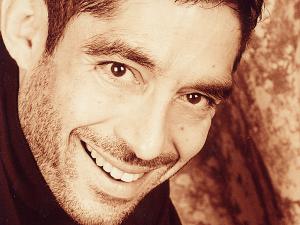 Frank L. Sonntag took a tour of his new home today and he admits it was both exciting and emotional. The recently named executive director of the Cowles Center for Dance and the Performing Arts says he was stopped short by the sight of a class underway at the Minnesota Dance Theater School.
"And I was standing looking through a glass wall into the studio that was filled with these, you know, four-year old, five-year-old ballerinas. They were doing stretching exercises, bending back and forth, and the hallways were lined with parents. and… I got a little choked up," he said this afternoon.
He notes this is a sight he's likely to see a lot in coming months and years. Not only does the Cowles Center, which comprises the Shubert Theater and the Hennepin Center for the Arts, serve as a performance and rehearsal space, it's home to some 20 dance and performance groups, and two dance schools.
"It's astounding, the level of activity that happens right here," he said.
The Cowles Center will celebrate its grand opening on September 9th.
At a time when the tough economy has put paid to a number of dance venues around the country, a new dance venue is a rarity. Sonntag, who was general manager at the Brooklyn Center for the Performing Arts in New York, says being able to shape such a venue from the ground up is "the opportunity of a lifetime."
He's filled with praise for Kelly Lindquist and the rest of the ArtSpace team which has wrestled with the project for years and brought it to this point. He says the way they have put it together is very smart.
"I think it's remarkable and I think that it's rare," he said. He says the Cowles set-up is very sound
"In part because of the economies of scale that is created by having all of these cultural non-profits in one building, and that's very appealing."
He's looking forward to helping provide a new level of support for these organizations in terms of marketing, fundraising, and management advice as needed. Not only is his goal to make the organizations stronger, the Cowles Center mission is to grow the dance audience in Minnesota.
He also likes the Cowles Center education component, including a distance-learning project which is available to every teacher in Minnesota.
Sonntag officially takes up his new post next week, and he's very much in the getting settled mode. But he says he's ready.
"The challenges, they are many. Fundraising is always a challenge, and anyone who says fundraising is easy is lying, because it isn't, and particularly in this kind of economic environment it gets much more difficult. But you know a lot of the heavy lifting has been done."
"I am coming in for the sexy part," he continued. "The bricks and mortar are rising, and I just walked through the theater, and when you stand in the auditorium and look at the proscenium opening it's very exciting. And I think that the community here will get more and more excited about it as the finishes come on- line, and I really look forward to that."