Downbeat Magazine, the must-read publication for jazz fans just published its list of the 150 best jazz rooms in the world, and named three in Minnesota: The Artists Quarter in St Paul, the Dakota Jazz Club and Restaurant in Minneapolis, and, perhaps most unexpectedly, the Walker Art Center.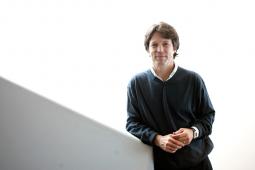 The Walker's Performing Arts Curator Phillip Bither says the listing came completely out of the blue, but he knows it carries weight. He says it's a recognition of the growing reputation of the Maguire Theater.
"The world is taking notice of what an exquisite concert venue and performing arts space it is, and I think musicians are spreading the word that it is a fantastic place to play music and to be heard" Bither said this afternoon.
"They cover dozens of countries and the Midwest only had a handful of sites so it's an acknowledgement that Minneapolis is a great center for great music and great jazz," he continued. "I think the correspondents for Downbeat really know what's going on in jazz all over the country and I'm sure they feed in what their favorite spots are."
The article points out the key aspects of each of the three venues: the intimacy of the Artists Quarter, the upscale nature of the Dakota, and the Walker's "original and daring live programming."
Bither believes it will make a difference because it "puts the word out to people who regularly travel that if you are going to be in Minneapolis, here are the places that you need to check out."
He believes not only will it build international recognition, it will build tourist traffic.