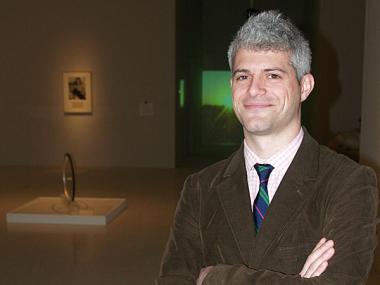 The Walker Art Center says Visual Arts Curator Peter Eleey is leaving to become Curator of P.S.1 Contemporary Art Center, an affiliate of The Museum of Modern Art, in New York. He starts his new job in July.
Eleey joined the Walker in March 2007 and he oversaw the Walker's major exhibit on conceptual art called "The Quick and the Dead."
Eleey follows the Walker's former Chief Curator Phillipe Vergne to the Big Apple. Vergne left to head up the Dia Art Foundation in the middle of 2008 and in 2009 he hired away Associate Curator Yasmil Raymond.
The Museum of Modern Art also created a position of Associate Director specially for former Walker Art Center Director Kathy Halbreich.