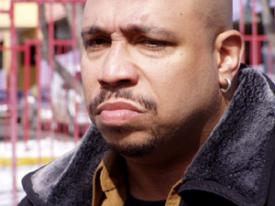 Ralph Remington's phone was ringing off the hook today as word got out he'd snagged the job as director of theater and musical theater for the National Endowment for the Arts.
As both the founder of Pillsbury House Theater and a former member of the Minneapolis City Council, he has a broad skill set which will come in handy in his new job.
It's going to be a big job. He'll oversee theater grantmaking, developing partnerships, and large scale theater projects including the NEA's new play initiative.
"It's very exciting," he said this afternoon just after his appointment was announced.
He also sees a lot of challenges ahead. The NEA is always the target of political discussion as an independent federal agency. He also will be dealing with the extraordinarily complicated world of US theaters, which range in size, focus, budget, and needs. Somehow he has to find ways of nurturing the entire US theater scene at a time when money is tight.
He says his time on the council gave him experience drawing dispirit groups together to try to find a mutually beneficial conclusion. He'll also bring what he calls his theater eye from his time at Pillsbury, and his time as an actor at the Guthrie and Illusion Theaters.
He says coming from the Twin Cities is an advantage.
"When you come from Minneapolis, your theater chops are pretty much well known," he says. "It's one of the biggest theater cities in the nation, so I think there was an appreciation for that. And there are a number of folks at the national endowment who have connections to Minnesota and Minneapolis, so I think that helps."
As he talked to NEA staff he says he found "it was a natural fit."
Remington says he's pleased that NEA Chair Rocco Landesman is using the slogan 'Art Works.'
"Because it does," Remington says. "And not just something that sits on a hill and is pristine and precious, but art works on the everyday lives of people. It helps people learn to negotiate how to get a job for instance, it helps folks learn what to do with their healthcare. It helps folks to do all kinds of things. So art can be not only be a source of enjoyment and entertainment, it can also be utilitarian."
Remington says he applied for the NEA job after being impressed with what he saw working on the Obama campaign. Then he liked what he saw as the President and the First LAdy's committment to the arts.
"I wanted to be part of this national conversation," he says. "So I put my hand up and I wanted to move forward with it."
And move he will. He'll leave Minneapolis shortly to begin his job in Washington DC on March 15th.