Dangerously high winds, unmasking a troll, getting outside, the locked-out Minnesota Orchestra Musicians perform, and this year's hot Halloween costume.

No, Bob isn't an hour late — he's on vacation. I'll be your guest host for another day.
1) HOLD ON TO YOUR COWBOY HAT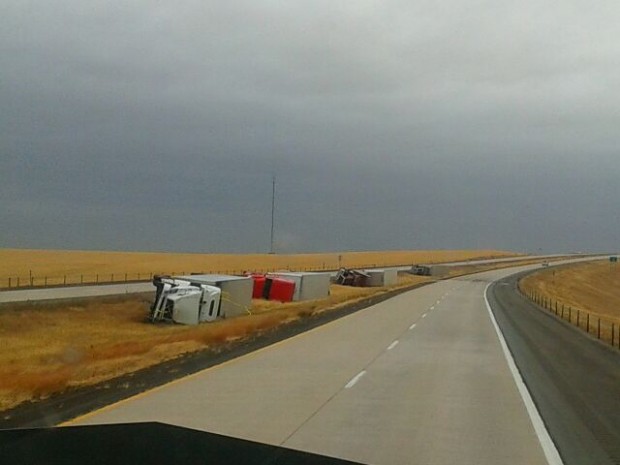 Winds hit 81 mph in South Dakota yesterday. Good news: It's going to slow down by time it reaches the Twin Cities.
More weather: Nothing much is left of Bucyrus, N.D. after a devastating fire.
2) FINDING THE WILD IN YOUR BACKYARD
This makes me miss summer. Fortunately, the winter holds plenty of opportunities as well.
More outdoors: After June's floods, Jay Cooke State Park is opening soon. Well, part of it anyway.
3) NOT A GREAT DAY WEEK FOR REDDIT
Last week, Gawker's Arian Chen unmasked one of the most notorious trolls on the online community Reddit. "Violentacrez" created forums called "Jailbait" and "Creepshots," where, well … follow the link above if you must know. Not safe for work.
The outed troll, Michael Brutsch, got a chance to explain himself on CNN last night.
Reddit's users have responded to the Gawker article with outrage, saying Chen violated Brutsch's anonymity and right to free speech. Online anonymity can be a good thing; it can help protect someone who is powerless from someone who is powerful, as Chen told Marketplace.
Of course, as this whole mess shows, the exact opposite can happen too.
4) AN ORCHESTRA ON THE EDGE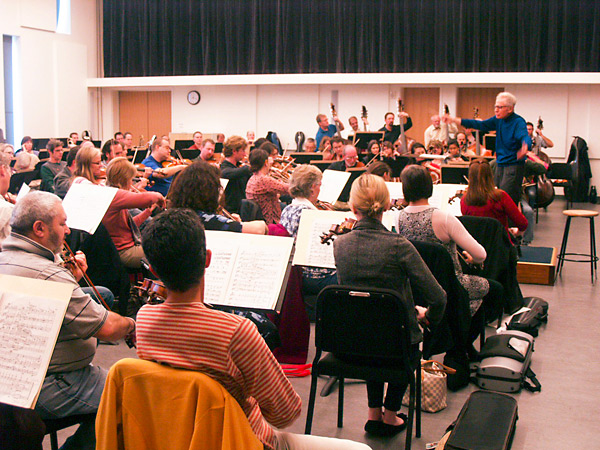 Locked-out Minnesota Orchestra musicians practice at Macalester. (MPR Photo/Euan Kerr)
Last night, MinnPost reports, the locked-out Minnesota Orchestra musicians "played as if their lives depended on it:"
"Conditions being what they are — talks stalled, bitterness rising, some musicians already planning to leave — it's hard not to fear that the Minnesota Orchestra may never again sound as good."
The Star Tribune was also there.
5) YOU'RE NOT SURPRISED, ARE YOU?
Big Bird Halloween costumes are flying off the shelves, thanks to this. That's fine with me. Except for this:
"There is a sexy Big Bird now, too," [said Marilynn Wick, president of the Costume World chain], referring to a new Sassy Big Bird costume for women. "We are out of them. Completely out of them."
Apart from the irreparable harm this is doing to my childhood memories, they're just kind of, well, creepy.
TODAY'S QUESTION
Newsweek magazine has announced that it will stop publishing its paper edition at the end of this year, moving to online-only publication supported by paid subscriptions. Today's Question: With so much material free on the Web, are you willing to pay for online content?
WHAT WE'RE DOING
Daily Circuit (9-12 p.m.) – First hour: The Friday Roundtable
Second hour: Astronomer Jennifer Wiseman on the universe, faith and science
Third hour: Jeanne Marie Laskas on the jobs in 'Hidden America'
MPR News Presents (12-1 pm): The future of marriage, from On Being's Civil Conversations Project