Odis Legrand has died.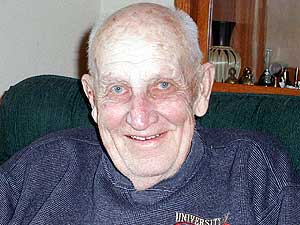 Mr. Legrand was a broadcasting legend in Fergus Falls, Minn.
He was profiled almost 10 years ago by the late Bob Reha of Minnesota Public Radio.
He broadcast more than 4,000 football games and Sports Illustrated once referred to him as "the voice of small town America."
Sadly, many people of small-town America — and certainly big-city America — have no idea in today's media universe what that means and how important it was.
If you can dust off the RealPlayer program, you can listen to some of Legrand's play by play.
Odis Legrand was 95.