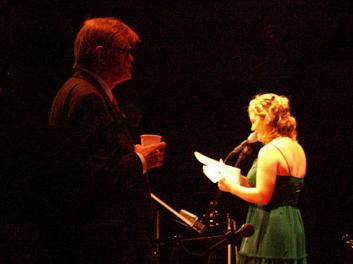 Garrison Keillor has been dropping hints for a few months now that the end is near. A few weeks ago, he staged the first A Prairie Home Companion without him. He sat in the audience while a guest host did the work.
"It was the result of the hard work of a lot of people and I don't think I should let it go into dry dock just because the captain gets old. There are other captains," he told MPR's Euan Kerr.
Keillor raised the possibility of a few more guest hosts but today a report says he's picked a retirement date and is looking for a permanent replacement.
The interview, in an AARP magazine, says Keillor is done in 2013.
"I am planning to retire in the spring of 2013, but first I have to find my replacement. I'm pushing forward, and also I'm in denial. It's an interesting time of life," he said.
But until today, there was no indication when his seat in the audience might become permanent.