What happens in the newsroom stays in the newsroom, except when it provides News Cut material.
Midday host Gary Eichten is in charge of the water cooler talk today and is asking a legit question facing Minnesota: Who's more valuable on the Minnesota sports scene: Joe Mauer or Adrian Peterson?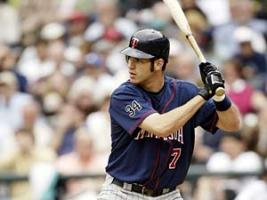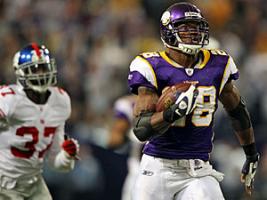 On a football-related note: The economy is affecting the number of fans who can buy tickets, to the point where there's every chance local NFL games will be blacked out in many markets, because the team doesn't sell out.
Last night on NBC, announcer Bob Costas suggested the league scrap the rule during a difficult economic period, but NFL Commissioner Roger Goodell was having none of it. The rule has been critical to NFL owners' success. And, afterall, the NFL is a business; not a product to be given away free.
Of course, the rule came into being before taxpayers — many of whom aren't interested in football — start shelling out millions of dollars for those businesses to build stadiums. In many ways, the person watching at home isn't a freeloader; he/she has paid for the seat.
"The Vikings are a public asset," Lester Bagley, the Vikings' vice president in charge of stadium development, said last January in advocating for a share of the economic stimulus for a new stadium.
Well?