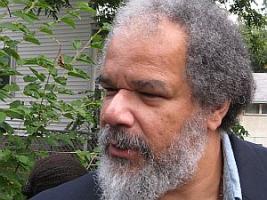 The Minneapolis school system, it seems, has tried everything. But, like so many other metro school districts nationwide, it can't keep a school superintendent in office for more than a few years; barely long enough to make a difference.
Bill Green announced on Thursday that he will not seek another contract as the superintendent of Minneapolis Public Schools. He has been the district's interim and permanent leader since 2006. He said he plans to return to teaching and writing as a history professor at Augsburg College in Minneapolis.
Here's a timeline of the last 15 years in the city:
1993 – The school board turns over the schools to a for-profit private firm. Peter Hutchinson and his three-person Public Strategies Group operate the schools on a performance-based contract. "We need to make whatever changes are necessary to see all children learn and see that the gap between children of color and white children closes," Hutchinson says. It's the first time a private company took over an entire school district.
1997 – Hutchinson leaves. Some minority groups didn't want Hutchinson as superintendent, and charged him with failing to meet minority students' needs," MPR's Laura McCallum reported.
1997 – Carol Johnson is hired
2003 – Carol Johnson leaves. She became superintendent of schools in Memphis, and superintendent in Boston
2003 (September) – The Minneapolis School Board taps Dave Jennings as new superintendent. "I have confidence because he's shown to be a warrior for public education in the city of Minneapolis. And I think that's what we need," Board member Audrey Johnson says of the ex-legislator.
2003 (October) – Jennings quits after "some African American leaders, who claimed the search process was flawed and Jennings lacked the necessary qualifications," MPR's Tim Pugmire reported. "While the noise is coming from a small group of folks, it is beginning to get in the way of the work, and time is short," Jennings said.
2004 – Thandiwe Peebles is introduced as the new Minneapolis school superintendent, telling people she didn't think things in Minneapolis are as tough as people said they were.
2006 (January) – Peebles resigns, embroiled in controversies over her management style and over allegations that she used district employees to conduct personal business for her.
2007 – Green, an African American, is named interim superintendent. "I would not do this if I felt that we were in a death spiral," Green said. "I do feel we can turn this around."
St. Paul has spun through a few superintendents, too, but they tend to stay longer. Meria Carstarphen left in February after a short tenure. But her predecessors — Pat Harvey and Curman Gaines — stayed for a combined 13 years.
Johnson, by all accounts, was brilliant and in great demand. And that's part of the problem. There are apparently so few game-changing school superintendents available, that a small-market city can't keep them.