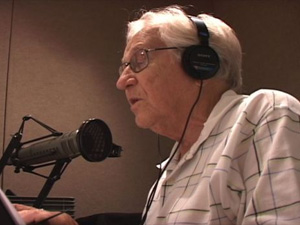 Henry Oertelt's story of surviving the Holocaust may be heading for the big screen, the St. Cloud Times reported in this weekend's edition. He wrote the book, "An Unbroken Chain: My Journey Through the Nazi Holocaust."
I interviewed and wrote a story about Oertelt, who lives in Little Canada, in late 2007, while he was producing podcasts of the book for KVSC, the radio station in St. Cloud.
You can listen to his podcasts here.