Today was the annual March for Life Day at the Minnesota Capitol. Traditionally, I try to compare the crowds from year to year. MPR's Tim Pugmire took the picture above.
This is last year's march:
2006…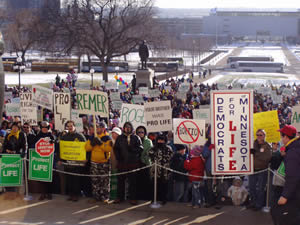 2004…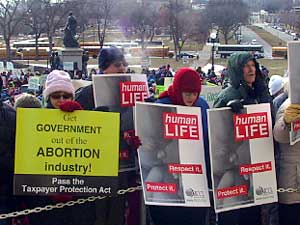 2003…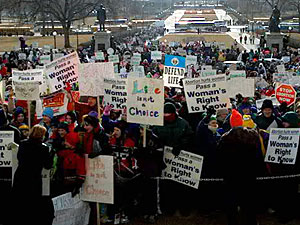 What can we conclude from these? There's significant climate change taking place.