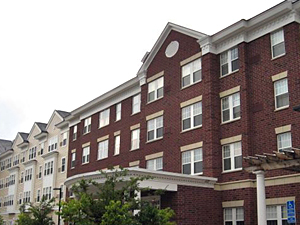 In these difficult economic times, the hottest ticket in town may well be the Section 8 voucher. It's a federal program which provides housing assistance to low-income renters and homeowners in the form of rental subsidies.
And it's almost impossible to get in the metro area. In fact, it can take 10-12 years, according to one report.
According to the HousingLink.org Web site, it's difficult even getting on a waiting list.
That will change — but only for a little while — in Minneapolis and Bloomington. Bloomington is accepting applications to get on the waiting list by phone only from 8:30 a.m. – 4:40 p.m. on Tuesday, June 24 and Wednesday, June 25, 2008.
Minneapolis is opening the waiting list starting at midnight on Thursday to late on Friday. (Find the Web site here) Paper applications are being taken at some of the branches of the Minneapolis Public Library.
For other regions of the metro, the situation remains bleak. Columbia Heights, Carver County, Dakota County, South St. Paul, Plymouth, Richfield, St. Louis Park, St. Paul, Scott County and Washington County all have closed the Section 8 waiting lists.
Expect plenty of demand. When Plymouth opened its waiting list in February, more than 3,700 people showed up to try to get 300 spots on the list. When St. Paul opened its list last year for the first time in five years, 11,000 people tried for a voucher.
Even if a low-income person should "win" a spot on the waiting list and, eventually, a voucher, the task of finding an apartment is daunting. According to the October 2007 study of Section 8 in the metro by HOME Line, a tenant advocacy group, wait time can range from one to seven years, and the unwillingness of landlords to rent to Section 8 tenants is growing.