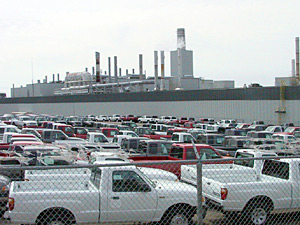 The Detroit News is reporting that Ford is considering extending the life of the Ford Ranger pick-up truck by another two years.
That's the vehicle Ford makes at its St. Paul assembly plant, which was — and still is — scheduled to close next year.
If the report is true, that's quite a feather in the hat of Sen. Norm Coleman, who met with Ford officials in Detroit earlier this month.