The Minnesota House has passed a resolution to end trade and financial restrictions to Cuba, on an 86-9 vote. Legislators don't have to vote on resolutions, but that didn't explain why 39 of them took a pass on an issue that, at least at first blush, doesn't seem like something that's going to bite them in the election-year behind. It's not as if we're Florida.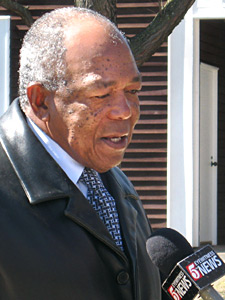 So I sent an email to a few dozen of them to see what i was missing.
I was missing Tony Oliva, the star of the Minnesota Twins in the '60s.
Everyone's boyhood hero (OK, not everyone's, but he was one of mine, and I'm from Boston.) was in the House chambers. Oliva is a native of Cuba and favors an easing of the restrictions. Oliva didn't want to leave his mother, father, and nine brothers and sisters when he was a kid. But his father told him to go to America and be "rich and famous."
The only legislator to respond to my e-mail was Rep. Tom Emmer, the one legislator I was pretty sure would.
Bob, thanks for your note. I thought we had more important things to do & I didn't agree with the res. Out of respect for Mr. Oliva, I chose not to vote rather than no.
You can't say no to heroes.