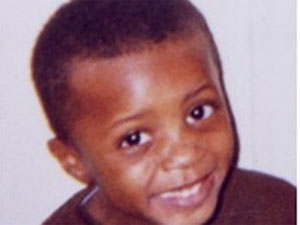 Now we know. Demond Keith Reed, a 4 year old, shouldn't have soiled his pants; at least not while he was being looked after by Carla Cherisse Poole, who has now admitted to beating the Minneapolis boy to death, according to the Hennepin County attorney.
Minneapolis was just getting to the point of boasting that, so far, there were no murders in the city in 2008. Then it got the most heinous one imaginable.
If you have any horror at all left over, save it for Child A. That's how the court complaint describes the 11-year-old, who apparently watched as two younger children helped hold Demond down while Carla beat him. Child A told the cops about the beating, and Demond's seizure and vomiting. You know all those stories about how 5 and 6 year olds save lives by using 911? Not Child A. In a house too filthy, police cadaver dogs couldn't find anything, even though the boy, now dead, was being hidden in a bedroom for two days, before being moved to a closet.
Consider this narrative from the complaint:
Child A stated that during the weekend of February 1, 2008, Demond had soiled his pants and had been 'spanked' by the defendant. She stated that he had a seizure and began to vomit. Child A stated that Demond's health deteriorated over the next several hours. She stated that the defendant discussed calling 911 and an ambulance, but decided not to because she was afraid. Child A stated that Demond stopped breathing and that the defendant attempted to give him CPR. Child A listened for but did not hear a heart beat. Child A stated that the next morning Demond was "frozen" and not breathing. The defendant placed a grey blanket over Demond and left him lying on a bed for approximately two days. Child A states that the defendant eventually moved him to a closet on the first floor. Child A described Demond as having his face squished in and that she didn't want to look at him.

A six-year-old child hereinafter referred to as Child B witnessed the defendant beating Demond. Child B states that he and a four-year-old child were told to hold Demond down by the arms while the defendant beat him.
Child A and Carla Poole then concocted a story to tell police. An unwitting and unskeptical TV crew helped spread a phony story about a mysterious woman named "Shawna."
The legal system will judge Carla Cherisse Poole, but what happens now to Child A, an 11 year old with no apparent sense of right or wrong, and Child B who is well on his/her way toward a similar state? The kids are all under "protective custody."